---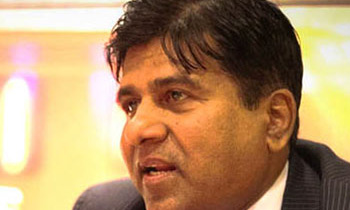 Justice Minister Wijeyadasa Rajapakshe said today MP Wimal Weerawansa should prove in court that he had not misused a single state vehicle instead of going on a hunger strike.
Responding to an allegation made by the joint opposition that there was political revenge behind Mr. Weerawansa's arrest,Mr. Rajapakshe told parliament that there was no political matters behind this and added that it was only the implementation of law against him.
"He was not arrested by the President, Prime Minister or the Law and Order Minister. He was arrested by the police. We have established the independent police commission and made the police service independent. We have no power to order the police. The Joint opposition cannot accuse us of taking political revenge. There was no one behind this. Only the Law is behind it," he said.
He said it was a fundamental right of anyone to go on a hunger strike and added that Mr. Weerawansa also had that right to do so.
"He can continue his hunger strike genuinely. He may have some purpose to achieve. So he can continue it until he achieves it," he said( Ajith Siriwardana and Yohan Perera)