---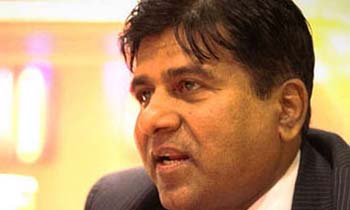 Health Minister Rajitha Senaratne was trying to interfere with the functions of the Attorney General's Department and Justice Ministry, Minister of Justice Wijeyadasa Rajapakshe said.
"Dengue is spreading all the country pushing people into risk of their lives and university system is on the verge of collapse, which would result in a break of producing educated youth, but the Health Minister is only concerned with the interest of the SAITM and seeking ways to exert revenge against others," Minister said attending a ceremony in Rambawa.
He said Senaratne's involvement in non-relevant activities had left no time for him to engage in the functions of the Health Ministry.
The Minister said the objectives of the National Unity Government formed after 70 years, was to usher good Governance but had so far failed to achieve its objectives.
"People of the country and the Maha Sangha should decide about an alternative way. However, we are not scared and would not retreat in our effort to bring the country on the correct tract," he said.
Meanwhile, attending another event in Trincomalee, the Minister said some politicians had branded him as a tribesman when he tried to protect Judiciary and war heroes.
"When we protect our war heroes and secure the independence of the Judicial System from political interferences, some are trying to interrupt and we are branded as tribesmen, when we speak about the rights of the Sinhala people and when involve in activities for the protection of Buddha Sasana," he said
He said those make such accusations seem to have no race or a religion.
"However we will continue to work for the country. We have confidence in the Lichchavi System of guidance to arrive at solutions to the problems," he said.