---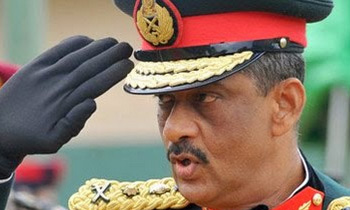 If the Field Marshal Sarath Fonseka is entitled to a lifetime pension and other benefits then why are soldiers disabled in the line of duty not entitled to such benefits, the National Movement for the Protection of War Heroes asked.
The disabled soldiers staged a protest opposite the presidential secretariat to urge the government to pay them a pension and said they had been neglected despite the sacrifices they made to safeguard Sri Lanka's sovereignty and integrity during a three-decade armed conflict.
Convener Nishantha Pradeep Kumara said the war was won at a huge cost with some 27,000 soldiers dead, 2,000 gone missing and may more injured. Victory was gained not by Mr. Fonseka alone but by way of a collective effort.
He said the government was duty-bound to ensure a better live for for disabled war heroes.(Thilanka Kanakarathna)