---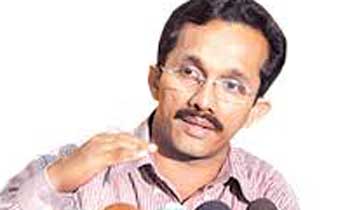 There are 190 employees of the national carrier Srilankan who draw a salary of more than Rupees one million while four top level mangers draw a salary of Rs. four million each, Janatha Vimukthi Peramauna (JVP) MP and Chairman of Parliamentary Committee on Public Accounts (COPE) Chairman Sunil Handunetti said yesterday.
Mr Handunetti told a media briefing that the national carrier cannot survive any longer. "COPE at times advices the state enterprises on how they could be turned into profit making ventures but it is unable to think of any advice for the national carrier," Mr Handunetti said.
He said the national carrier had greatly contributed to the country's overall economic crisis.
"A sum of Rs. 16 billion has already been paid for the company from which the national carrier was to purchase eight new aircraft, as compensation for the cancellation of the order. Air Bus company was to start manufacturing four more aircrafts for the Srilankan airlines this month. The planes are to be purchased in 2020. We questioned Srilankan whether they intends purchasing these planes. The management said there is no intention of purchasing new aircrafts. If it is so the manufacturing has to be stopped. It is obvious that the government has to inform the manufacturers that it no longer requires the planes," the MP said
"Srilankn has survived last two years by borrowing $ 400 million from Bank of Ceylon and Peoples Bank. A sum of dollars 400 million has been given to this money- eating monster. The national carrier has suffered losses amounting to Rs. 26 billion despite pumping of this fund" he added.
COPE chief said the decision to purchase eight aircraft was made without a Cabinet approval in 2013. No Cabinet approval was given to pay Rs. 16 billion as compensation for the cancellation of the order either.
"It is the white collar criminals who have led the country towards these economic scandals. The losses have to be recovered from those who destroyed the airline in the past and from those who are destroying it in the present time" he said in this regard.
Coming up with more disclosures the COPE chief said flights to some destinations had been stopped. However Melbourne flight was operating as the Srilankan Airlines CEO visited his family frequently.
"People will be able to see for themselves whether it is the Srilankan, the expressways scandal or the bond issue is the biggest fraud in the country when the Auditor General's report comes in shortly," he said. (Yohan Perera)