---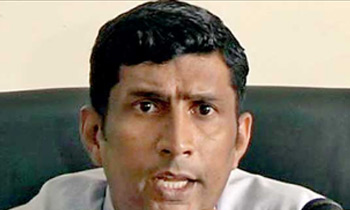 The Government Medical Officers' Association (GMOA) said today it would inform President Maithripala Sirisena about Health Minister Rajitha Senaratne's unethical behaviour when handling various matters.
GMOA Secretary Naveen De Soyza said the minister had violated the World Health Organization (WHO) rules and the regulations.
"Instead of supporting the victims of floods and landslides, the Health Ministry has appointed the head of one of the dairy product companies to head the Health Ministry's Disaster Management Centre," he said and added that the GMOA had set up some 500 health camps countrywide to treat those affected but the minister had been unable to set up even a single health camp.
Dr. De Soyza said GMOA had not been invited by the Health Ministry to yesterday's internship ceremony for the newly-passed out doctors.
"Traditionally trade unions attached to the medical sector were invited to this function but the GMOA was not invited despite being the main trade union which represents the government medical officers," he said adding that this might have been over a grudge with the GMOA.(Kalathma Jayawardhane)