---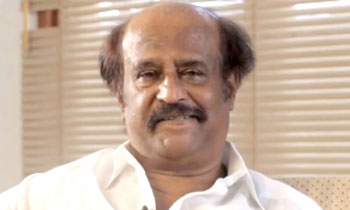 Refuting Lyca Production's charges, Tamil Nadu political parties had said their motive was not to oppose Rajinikanth's visit to Sri Lanka but only asked him to reconsider his trip since the atmosphere was not 'conducive,' Deccan Chronicle reported on Monday.
"Our motive is not to oppose Rajinikanth or Lyca or seek publicity. If Lyca thinks so, it is sheer imagination," Viduthalai Chiruthaigal Katchi (VCK) leader Thol Thirumavalavan has said while appreciating the superstar for his "maturity" in understanding the issue in the right context.
He said it was laughable if one believes opposing Rajinikanth's Sri Lanka visit or an anti-Lyca stand will endear people to them.
"In fact, the fear of Tamils in the Northern Province is that the Sinhala rulers are trying to derive political mileage out of the issue," he said in a statement.
Meanwhile, Tamizhaga Vazhvurimai Katchi TVK leader Velmurugan denied he was raking up the issue for publicity.
"We had requested Rajinikanth through a close friend, asking him to not to attend the event as it would be politicised by the Lankan government for its own advantage. We never had anything to do with Lyca," he said.
However, Union minister of state for road transport, highways and shipping Pon Radhakrishnan said the actor should have gone to Lanka to hand over the houses to the Tamils there.
BJP state president Dr Tamilisai Soundararajan speaking in similar vein had said that the superstar could have undertaken the visit to Sri Lanka as it was meant to give away houses to the Lankan Tamils
The actor on Saturday announced the cancelation of his visit in the wake of calls by political parties.