---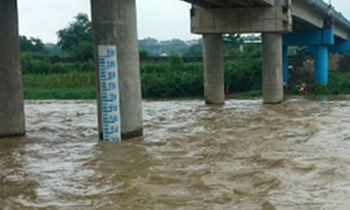 Despite the heavy rains in several parts of the country, the water levels in the six main hydro-power reservoirs has increased only by about 15 per cent because the catchment areas had not received sufficient rains, the Ceylon Electricity Board (CEB) said yesterday.
CEB Director (Development) Sulakshana Jayawardena said the water levels in the six reservoirs of Castlereagh, Mousakelle, Samanalawewa, Victoria, Randenigala and Kotmale had increased to 42.4 per cent from the 27.3 per cent before the onset of the recent rains.
"Laxapana, Canyon, Norton, Kukuleganga and Upper Kotmale reservoirs had received some rains but they do not have the capacity to store water because they are run-of-river type hydroelectric generation plants," he said.
Mr. Jayawardena said about 25 to 30 per cent of the demand amounting to some 38 gigawatts was generated by hydro power plants while five per cent from wind power and the rest from thermal power plants.
He said the demand for power had comparatively decreased these days and added that the average demand stood at 40 gigawatt hours a day from the 43 during the hot-weather season.
The water levels at the six main reservoirs was as follows -- Castlereagh 61.0%, Mausakelle 55.9%, Samanalawewa 35.7%, Victoria 31.9%, Randenigala 26.1% and Kotmale 59.2%. (Ajith Siriwardana)