---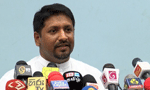 State Defence Minister Ruwan Wijewardene said a War Veterans' Department would be established next year to prevent a repitition of incidents such as that which occurred in front of the Presidential Secretariat on Wednesday, when a group of disabled soldiers clashed with the police.
Mr. Wijewardene told reporters that a War Veterans' Department would be set up that is similar to the War Veterans' Department of the US. He said it would be responsible for all welfare work concerning war veterans of the Sri Lanka Army, Sri Lanka Air Force, Sri Lanka Navy and Sri Lanka Police -- such as the payment of pensions, allowances, health benefits and other benefits.
"The necessary legal framework for the department is being drafted right now," he said.
Mr. Wijewardene while expressing the government's regret at the unfortunate incident where the police were compelled to turn water cannon on the disabled war veterans to stop them from forcibly entering the Presidential Secretariat, said the protest had been an attempt to put the government in an embarrassing position, despite the fact that the two parties had already arrived at a compromise, and representatives of the disabled soldiers had requested the protesting disabled soldiers to stop the protest and disperse peacefully.
The government was extremely sorry about what happened, he said. He added that the Joint Opposition was behind the clash which led to two disabled soldiers being wounded. He said some JO parliamentarians and a number of Bhikkus had incited a group brought in from outside to create the disturbances and try to enter the Presidential Secretariat -- forcing the police to use the minimum possible force to stop them. (Sandun A Jayasekera)
Video by Chamilka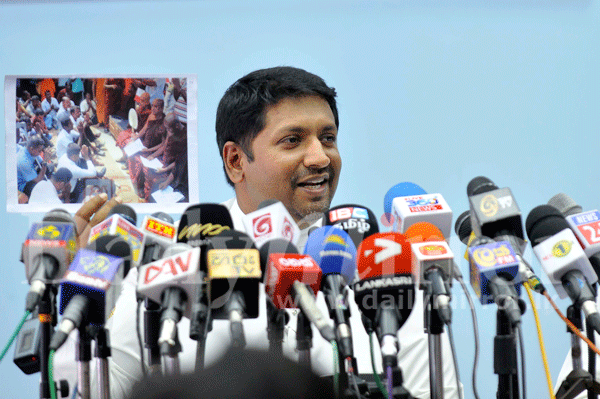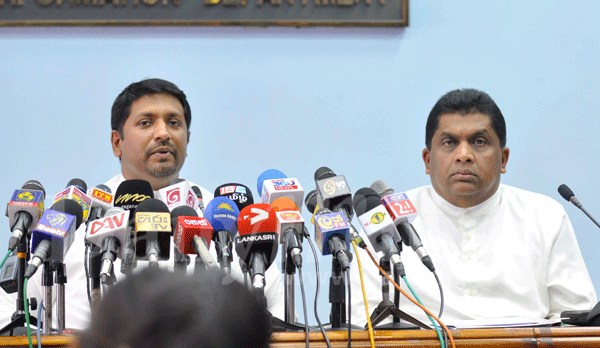 Pix by Waruna Wanniarachchi