---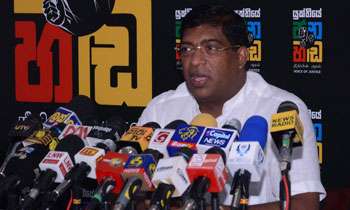 Vote on Account approved by the Cabinet for Rs 1,735 billion was illegal as there was no Cabinet functioning in the country at the moment, UNP MP and Former Minister of Finance Ravi Karunanayake said today.
Mr Karunanayake told a media briefing that the move by the Cabinet to approve a Vote on Account was illegal as there was no Cabinet and a Government in Sri Lanka at the moment.
"There is no Government in Sri Lanka currently as those who called themselves the ruling party do not have a majority in Parliament," he said.
"We challenge those who call themselves a Government to show that they have at least 90 members in the House," he added.
Meanwhile, UNP Spokesman Harin Fernando said the Yukithiya Wenuwen (Rise for Justice) protest march has been amended due to weather conditions and the requests made by others who wanted to join.
Therefore he said the march will start from Mahiyangana instead of Kandy. A theme song for the protest has also been composed according to him.
He said his recent statement where he said it was time for the old politicians to give up and make way for the young to take over was directed to former President Mahinda Rajapaksa and not anyone from the UNP. (Yohan Perera)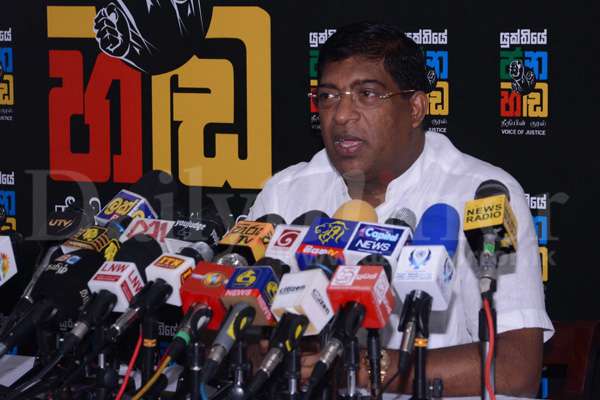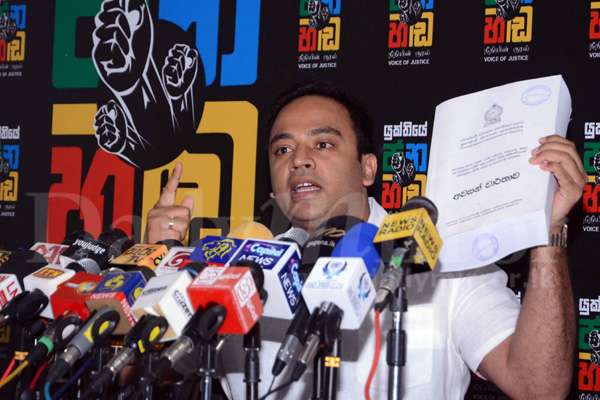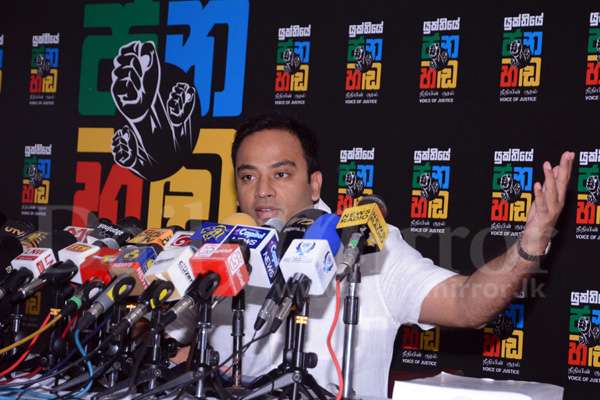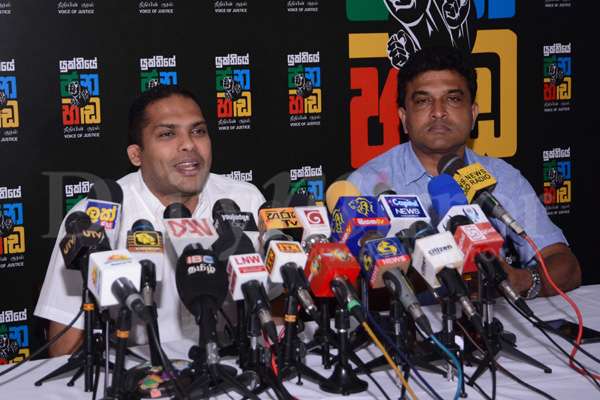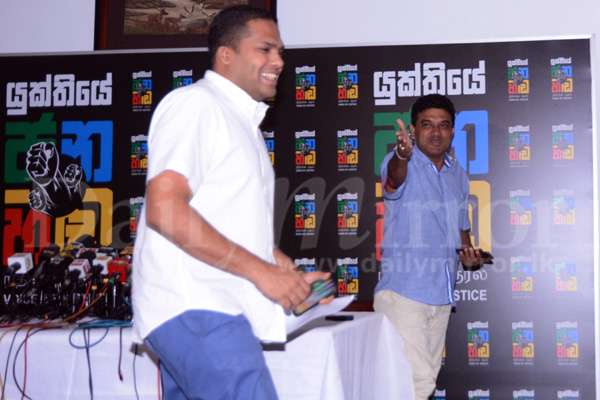 Pix by Pradeep Pathirana