---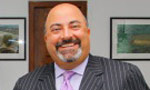 The increasing number of visits by Americans highlight the full spectrum of US support to bolster Sri Lanka 's international relations, economic growth, development assistance and military professionalism, US Ambassador Atul Keshap said today.
He said these visits are a reflection of the promise made by US Secretary of State John Kerry that the US will stand with Sri Lanka as it build a stronger democracy and a future that is marked by peace and prosperity after so many years of suffering and hardship.
Issuing a statement on the arrival of US Air Force's Operation Pacific Angel, which will renovate schools and provide medical services for communities in Jaffna this week, the Ambassador said the US was committed to the future of all Sri Lankans and that the deep connection between the two countries would be continued.