---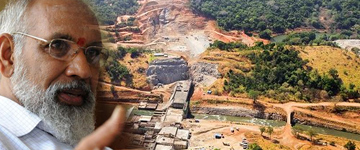 Northern Province Chief Minister C.V. Vigneswaran yesterday claimed rights to the Moragahakanda project as it supplied water to the Northern Province.
Chief Minister revealed these sentiments during a discussion with the Japan International Cooperation Agency (JICA) yesterday. He added that there would be issues if the central government had full authority over the project.
"We are happy that water is from the Mahaweli River is being distributed to the North, we have no objection to that," Vigneswaran said.
Meanwhile, officials from JICA said they could not intervene in the political matters of the country and directed the CM to take up the issue with the government. (Romesh Madushanka)