---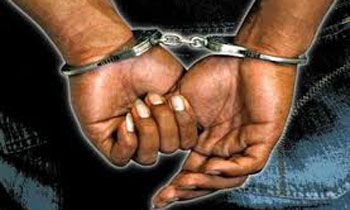 A captain of a Vietnamese ship had been arrested by Customs officers attached to the Port Control Unit last evening with cigarettes worth Rs. 6.6 million, Customs Deputy Director and Media Spokesman Sunil Jayarathne said.
During the investigation the Customs officers found 133, 980 sticks of foreign cigarettes branded 'LUFFMAN'.
"When a ship comes to a port, the captain should declare its goods to the port. In regard to this incident, the captain had not declare the cigarettes," Mr. Jayarathne said.
However, the Customs intelligence had received a message saying the ship had cigarettes which had not been declared and they are selling them underhand. Later the Customs used a decoy to apprehend the captain," he said.
The officers found the contraband hidden in the freezer room of the ship.
The Vietnamese Ship named MV THAI BINH 039 was arrived at the Colombo port from Vietnam with a load of cement, he said
The case was detected by the Assistant Customs Superintendent Indula Mahesh, Nissan Wanigasekara and Pulasthi Lakshan.
Investigations are carried out under the supervision of Deputy Customs Director K.B.A.Jayasooriya, A.R.Senadheera and Chief Preventive Officer.
After the Customs inquiry the cigarettes were forfeited and captain was fined Rs. 1,000,000 by the Customs. (Chaturanga Pradeep)