---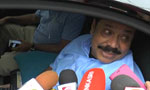 Political revenge and witch hunting should be confined to politicians and not be extended to their families, former president Mahinda Rajapakse said after visiting his son Yoshitha Rajapakse at Welikada Prison, who was arrested on Saturday.
Speaking to the media outside the magazine prison, Rajapakse said it would not matter if he was arrested and imprisoned in the government's political witch hunt.

"One of the suspects, a doctor, was asked to give up Yoshitha's name for his freedom or be imprisoned. The child has to sit for his exams on February 9 and 10. Forget what happened to my child, it is an inconvenience for said doctor just because he was a shareholder," Rajapakse said.

Rajapakse's eldest son and parliamentarian, Namal Rajapakse, who also visited his brother, said the government was engaged in a political witch hunt which spanned the entire hierarchy of the public service.

"It is not only the five of them who have been targeted but also other government officials who supported the previous government. They have a thirst to arrest people in a bid to dismantle the opposition," he said.

Rajapske accused the government of arresting innocent individuals and charging them with false crimes, while boasting of being a democracy. The MP went on to say the B report filed for the five suspects did not clearly state what they were charged for.

"It does not matter is they are engaged in a political witch hunt if they were fulfilling the needs of the people, but development programmes in the country have come to a halt. This government has spent most of their time on a witch hunt. Our only request is that they fulfill the needs of the people," he said.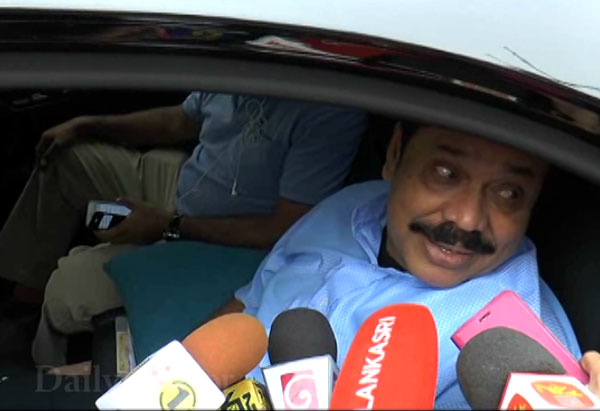 Video by Sanjeewa and Buddhi