---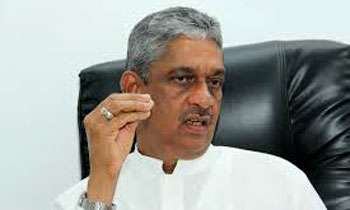 During the Rajapaksa administration venison was usually included on the menu for members attending National Security Council (NSC) meetings as a delicacy, Minister of Sustainable Development,Wildlife and Regional Development Field Marshal Sarath Fonseka disclosed.
Speaking to the journalists after assuming duties on Wednesday (2) he said a variety of venison including deer, sambhur, wild boar and quail meat were usually on the lunch menu during these meetings. "I will deliver justice to wild animals," he said.
He pointed out that National Freedom Front (NFF) Leader MP Wimal Weerawansa should have been offered a 'dog ministry' during the previous regime as he showed their genetics now.
Minister Fonseka added that resolving the human-elephant conflict and taking measures to reduce the number of elephants being killed were his top priorities. (Thilanka Kanakarathna)