---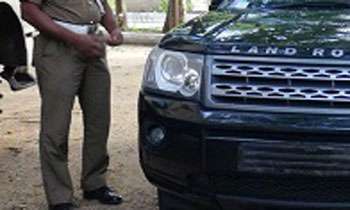 A van and a jeep parked at Makadure Madush's mistress's aunt's house at Pamunuwila, Gonawala of the Sapugaskanda police division were taken into the Special Task Force (STF) custody this afternoon, police said.
They said the van had been registered under the name of Madush's mistress's mother, who has passed away. The jeep had been registered under the name of mistress's uncle.
The vehicles were suspected to have been purchased from the money earned through drug smuggling.
The two vehicles were to be handed over to the Sapugaskanda Police Station.
Meanwhile, an accomplice of underworld figure Kanjipani Imran was arrested by the STF officials in Maligawatte this afternoon.
The suspect, who was identified as Mohammad Nizar Mohammad Azwar (38) of Armour Street, is a caretaker of a building owned by Kanjipani Imran in Maligawatte.