---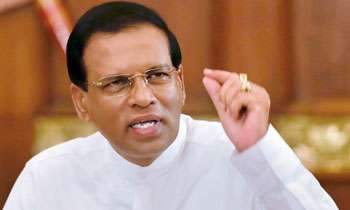 President Maithripala Sirisena yesterday said that he had used only one trump card and there were more trump cards still in his hand.
While addressing the SLFP executive committee meeting last night he said he would not to roll back any decision that he had taken already.
Also said that he would be going to make a request to the United National Party (UNP) to support the government's work plan when Parliament meets next Wednesday (14).
If they do not do so, other trump cards will be played in accordance with the constitution and the law of the country. the President added. (Ajantha Kumara Agalakada)