---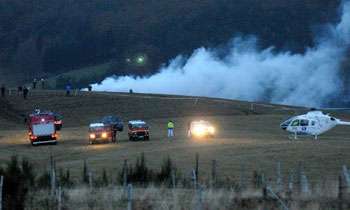 At least 247 people have died after a military plane crashed in Algeria, media reports say.
Twenty-six members of Polisario Front, supported by Algeria and seeking independence from Morocco for Western Sahara, are said to be among the dead.
The incident happened shortly after the plane took off from Boufarik military airport near the capital Algiers, but reasons for the crash remain unclear.
No official toll has been released.
Footage from the scene showed smoke coming off wreckage in a field.
TV news reports said 14 ambulances were at the scene and injured people were being transferred to hospital.
The head of the army has ordered an investigation into the crash and will visit the scene, according to a statement from the defence ministry.