---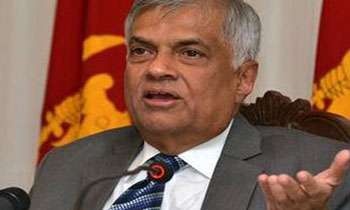 Prime Minister Ranil Wickremesinghe today informed parliament that he instructed the relevant authorities to look into the media report that some underworld figures were protected by a senior minister and assured to submit in parliament about the incident.
He said he directed the officials to find more information on the matter from police officials based on the newspaper article.
Responding to a question raised by joint opposition MP Padma Udayashantha Gunasekara, the Premier said the joint opposition had no right to talk about it as they nurtured underworld, rapists and fraudsters during their time.
Meanwhile, responding to a question raised by MP Gunasekara, Law and Order Deputy Minister Nalin Bandara Jayamaha said the 'Ava' criminal gang was not a terrorist organisation operating in the North as rumoured in the South and that it had not committed any murder or inflicted serious injuries to anyone.
He said Ava group was operated by some youngsters who were influenced by violent scenes in Tamil films.
"I and the subject minister made an inspection tour in the North recently. We realised that Ava group was not a terrorist group involved in any murder or terrorists acts as known by the people in the South. They are a group of youth below the age of 18 and was influenced by the violent scenes in South Indian Tamil films," he said.
He said a programme would be launched to rehabilitate and reunite the youth with their parents. (Ajith Siriwardana and Yohan Perera)