---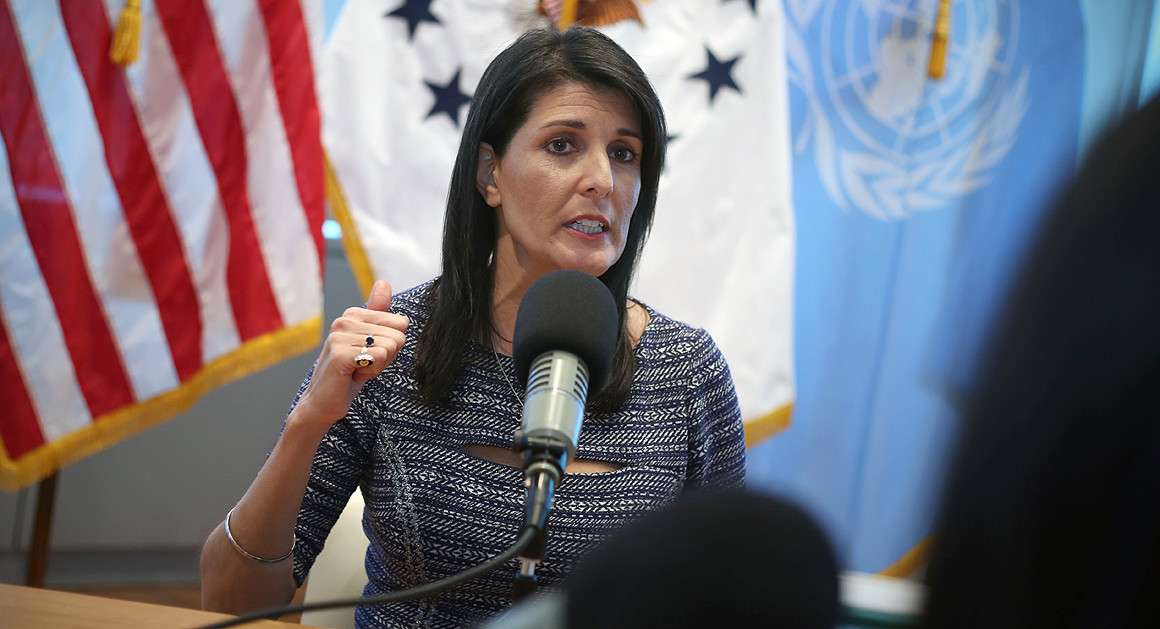 United States' Ambassador to the United Nations Nikki Haley said Sunday the Trump administration will announce more sanctions against Russia on Monday, the CNN reported.
On CBS's "Face the Nation," Haley has said the Treasury Department will announce the new sanctions and insisted the US has sent "a strong message" about the use of chemical weapons.
"You will see that Russian sanctions will be coming down. Secretary Mnuchin will be announcing those on Monday, if he hasn't already," said Haley.
While insisting the action taken early Saturday morning in Syria was a very strong attack on the chemical weapons programme, Haley hit back on more hawkish critics who argue the US didn't go far enough because it did not change the balance of power in the long-running Syrian civil war.
"Our job was never to take Assad out," Haley said, referring to Syrian President Bashar al-Assad.
She added that the conflict must ultimately be resolved through a UN-led political process. "Our job was never to start a war."