---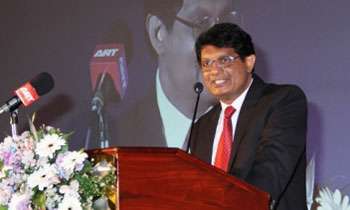 The US, which co-sponsored the UN resolution on Sri Lanka with the intention of getting Sri Lankan armed forces personnel prosecuted on charges of war crimes, has vowed to protect its soldiers from being subjected to unjust prosecution from the International Criminal Court (ICC), Dr. Nalaka Godahewa said.
Addressing a conference organized by the 'Global Sri Lanka Forum' in Oman on Friday, he said US President Donald Trump's National Security Adviser John Bolton has called the ICC illegitimate and vowed that the US would do everything to protect its citizens.
"Bolton also said they will teach a good lesson to the ICC which is being sponsored by the UN and threatened to cease funds to that Court. He also said the US will not recognize the ICC and will act based only on the American Laws as they are not ready to accept any advice given out of their Constitution. However, the same US co-sponsored a UN resolution on Sri Lanka urging us to change our judiciary, to initiate a probe on war crime charges, to devolve power in the country and to appoint foreign judges to probe war crime charges. C.V. Vigneswaran and the rest are urging the government to implement these proposals," he said.
He said no other sovereign country has allowed external forces to interfere in its internal affairs like Sri Lanka has done today. "No other example is needed to show the leniency of the current government which dances to the tune of a few western countries which pose as the so-called international community," he said. (Lahiru Pothmulla)