---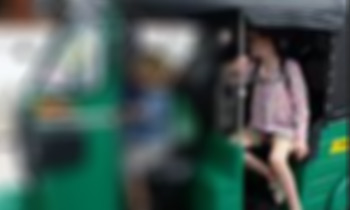 The US Embassy has warned US Citizens travelling in Sri Lanka to maintain situational awareness of increasing incidents involving trishaw drivers in Colombo inappropriately touching female passengers.
The embassy in a security message posted in their website informed them to be aware of the situation when in public and at home to avoid being a victim of crime.
The embassy published some security tips to be followed by the female US citizens visiting Colombo such as avoid traveling in trishaws alone in Colombo.
"If you have to travel alone (especially at night) use a company that tracks your ride rather than trishaws and make sure family members or friends know your travel plans," the statement said.
They advised the citizens to take pictures of the Tuk driver and vehicle license plate prior to getting inside.
It said many of the reported incidents had occurred at the end of the ride and warned the females to be extra vigilant during this time and try to limit time alone inside the Tuk.
The embassy advised that "Do not be afraid to use force if needed – make a noise, be assertive, and strike back to defend yourself. Doing so will not only draw attention to the scene, but can also startle the attacker. Pay attention to your surroundings, and know your location in case you have to call for assistance"
The females were advised to avoid making themselves a target for criminals – flashing expensive jewelry or large amounts of cash can make them a target.
The US citizens were asked to contact the Consular Section of the U.S. Embassy in Colombo located at 210 Galle Road on +94 11 249-8500.
"If you are a U.S. citizen with an after-hours emergency, please call our hotline at: 077-725-6307. If you are unable to reach the duty officer on this number, please dial 011-249-8500. The fax number is +94 11 249-8501. The Consular Section's e-mail address is colomboacs@state.gov and its internet web page is http://lk.usembassy.gov. Call 1-888-407-4747 toll-free in the United States and Canada or 1-202-501-4444 from other countries from 8:00 a.m. to 8:00 p.m. Eastern Standard Time, Monday through Friday (except U.S. federal holidays).