---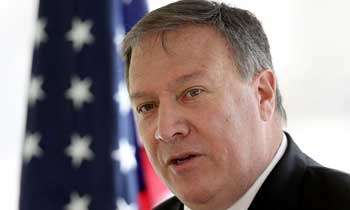 US Secretary of State Mike Pompeo extended greetings for Buddhist all over the world in view of Vesak.
He said in his remarks made in Washington, "On behalf of the people of the United States of America, I extend our warmest wishes to all those who are celebrating Vesak Day around the world.
"As Buddhist communities everywhere celebrate the life and teachings of Siddhartha Gautama, we pause to reflect on and honor the universal values of peace, tolerance and compassion the founder of Buddhism embodied. The United States is proud to host a vibrant and diverse Buddhist community, as it joins Buddhists around the world in celebrating Vesak Day.
"Buddhism's spiritual and cultural contributions have enriched our shared human heritage over more than two millennia. We wish you all a joyous and peaceful Vesak," he said.