---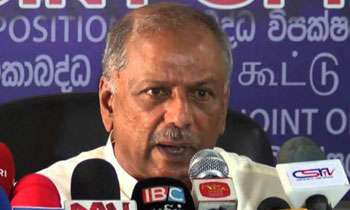 The United People's Freedom Alliance (UPFA) will raise the question of the government delaying the conducting of provincial council (PC) elections in Parliament this week, a party official said yesterday.
UPFA MP for the Colombo District Dinesh Gunawardane told Daily Mirror yesterday that Speaker Karu Jayasuriya had requested for time to clarify his position on the matter.
"Now, the Speaker is back in the country. We will ask him about his position," Gunawardane said. Elections to six provincial councils still need to be conducted.
The Elections Commissioner had said that conducting elections under the new Mixed Member Proportional System was like a Gordian knot because the delimitation of the new electorates had not yet been completed. The Commission has put its faith in Parliament to untie the knot in order for elections to be held as quickly as possible, Gunawardane said.(Kelum Bandara)