---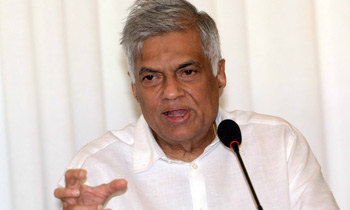 The United National Party (UNP) will go ahead with the reorganization tasks of the party which was planned last December, Prime Minister Ranil Wickremesinghe said during the weekend.
The party planned a reorganization drive earlier during the year with the appointment of three deputy leaders but postponed it.
"It was I who suggested that the reorganization should be postponed till the May Day was over. However we can go-ahead with it now. The time has come to think of younger members of our party," he told party activists in the Badulla District on Saturday.
He said the party's plan in 2015 was not only to capture the central government alone but to capture the provincial councils and local bodies as well. "Let us try and capture the provincial councils and the local bodies now as elections are going to be held soon," he said.
(Yohan Perera, Palitha Ariyawansa and Prasad Rukmal)