---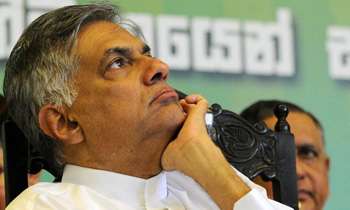 The United National Party (UNP) would move a confidence motion pledging solidarity with its leader Ranil Wickremesinghe to become the Prime Minister on December 12, it is learnt.
The decision has been taken by the UNP in the wake of President Maithripala Sirisena's avowal that he would not reappoint Mr Wickremesinghe as Prime Minister no matter what.
A confidence motion has never been moved in Parliament. If it happened, it will be the first time.
Earlier, the UNP, with the backing of the Tamil National Alliance (TNA) and the Janatha Vimukthi Peramuna (JVP), moved two No Confidence Motion on two separate occasions.
Speaker Karu Jayasuriya declared them as passed by voice vote.
However, it is learnt that six JVP MPs would not vote for this confidence motion. (Kelum Bandara)