---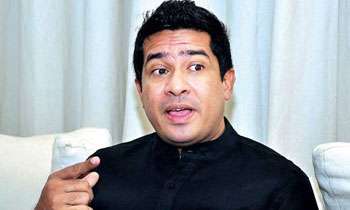 United National Party (UNP) yesterday said it is contemplating bringing in an impeachment on President Maithripala Sirisena but had not made any final decision on it.
UNP MP Sujeewa Senasinghe told a media briefing at Temple Trees that an idea has been mooted to bring in an impeachment motion but no final decision has been made on it.
" Some have proposed an impeachment motion on President but no decision has been made on it," Mr. Senasinghe said.
At the same time he said his party is willing to hand over the reigns to a new Prime Minister if it manages to show a majority in the House in a decent manner. " We will go home if the matter is sorted out in a decent manner after convening Parliament," he said.
He also said this is a matter which concerns all citizens of the country and not an issue which only UNP leader is facing. "We urged the people to fight for their sovereignty in the midst of this political court," he added.
Referring to the defections from UNP, he said this was natural as former President will try to woo MPs to obtain a majority in Parliament. "Some might be even bought over for money," he said while highlighting that UNP still have a majority in Parliament. He said UNF definitely has a majority in the House and will prove it shortly.
Nalin Bandara Jayamaha who referred to a question raised by the journalists as to whether there was a move to arrest Mr. Wickremesinghe on the attempt to assassinate President Sirisena, said there is a proper procedure for such a thing. "You cannot arrest anyone without proper evidence," he said. (Yohan Perera)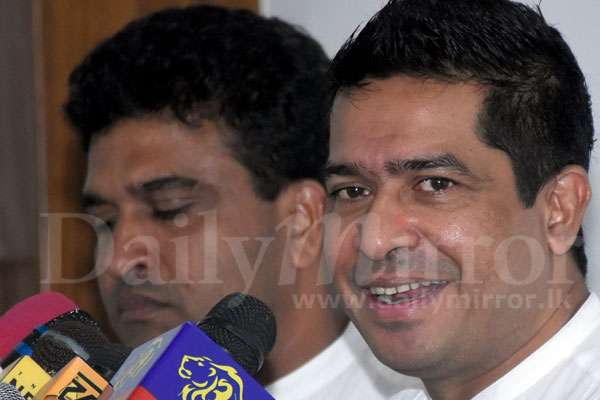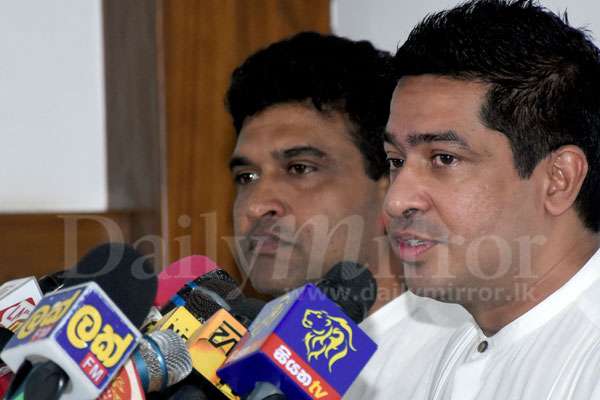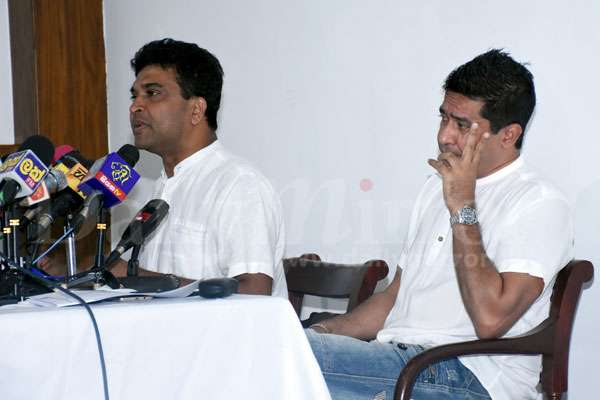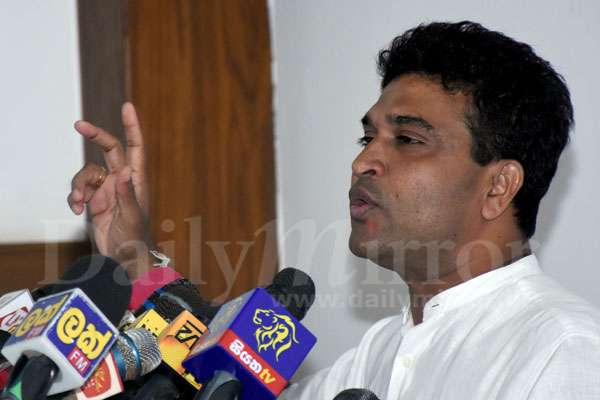 Pix by Kushan Pathiraja