---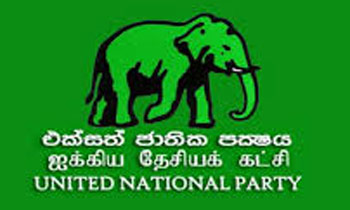 The UNP working committee yesterday decided to appoint three committees to look into the party's future.
These committees will be headed by Mangala Samaraweera, Ajith P Perera and Akila Viraj Kariyawasam.
Mr. Samaraweera will head the committee on communications while Ajith P Perera will be in charge of the committee on elections and Aikila Viraj Kariyawasam will be in charge of the committee on grass roots level organization of the party.
The committee headed by Mr. Samaraweera will include Harin Fernando, Harsha De Silva and a few other younger MPs. The committee in charge of decisions pertaining to elections will include Sajith Premadasa, Ravi Karunanayake, Lakshman Kiriella, Vajira Abeywardene and a few others
The working committee has discussed the possibility of starting up a modernized publicity campaign which will be based on social media. It has also been decided to expedite an earlier decision to get advice from foreign experts with regard to effecting reforms within the party.
Prime Minister Ranil Wickremesinghe had thanked party members responsible for bringing in large crowds at the party's May Day Rally and to the procession earlier during the meeting. The discussions on the party's future had followed next.
"An intense discussion took place on reforming the party ideologically and structure wise while little was discussed on giving positions to various individuals," Deputy Leader Sajith Premadasa told the media after the meeting. He said discussions were based on making the UNP a modernized party and to make use of new technology when it comes to campaigns.
General Secretary Kabir Hashim confirmed the setting up of committees including a committee to look into future elections. (Yohan Perera)