---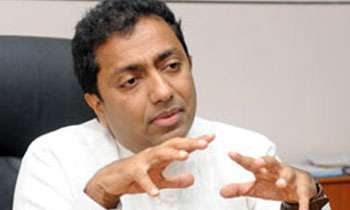 The United National Party (UNP) Working Committee is likely to approve the resolution to form the Democratic National Front (NDF) in alliance with like-minded parties, UNP General Secretary Akila Viraj Kariyawasam said yesterday.
He said the party would on Friday refer the matter to the Working Committee for approval.
Along with the UNP, the Sri Lanka Muslim Congress (SLMC), All Ceylon Makkal Congress (ACMC), the Jathika Hela Urumaya (JHU) and the Tamil Progressive Alliance (TPA) will be parties to this alliance while a group of the SLFP MPs will also be accommodated in it.
On Monday, Prime Minister Ranil Wickremesinghe announced he would propose the formation of the NDF. (Kelum Bandara)