---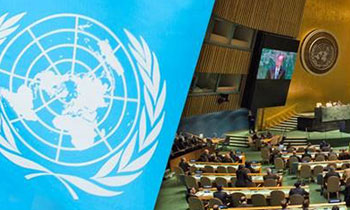 Sri Lanka, along with 127 other UN States, voted in favour of the UN resolution rejecting US President Donald Trump's decision on December 6 to recognize Jerusalem as the capital of Israel.
According to Al Jazeera, Afghanistan, Bangladesh, Belgium, North Korea, China, Egypt, Finland, France, India, Indonesia, Iran, Iraq, Ireland, Italy, Japan, New Zealand, South Korea, Russia, Spain, Sri Lanka, Sudan, United Arab Emirates and United Kingdom were among the 128 countries which voted in favour of the resolution at an emergency session of the UN General Assembly held on Thursday.
Nine countries including the US, Israel, Honduras and Guatemala voted against it while 35 countries including Argentina and Australia abstained from voting.
The US administration earlier threatened to cut aid to UN members who would vote against its decision.