---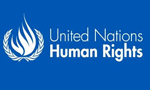 The United Nations (UN) Human Rights Committee had officially informed the Sri Lankan Government yesterday of its decision to order the government to pay compensations to a Canadian man who was allegedly tortured in Sri Lanka.
The UN Committee had reached its decision last week.
According to foreign media reports, the 46-year-old Roy Samathanam had been arrested by the Terrorist Investigation Division (TID) on charges of having links with the LTTE.
Samathanam had allegedly been tortured during his detention in custody from 2007 to 2010 and forced to sign a confession which said that he was involved with the LTTE.
He had arrived in Canada after he was released from custody in 2010. The Canadian Centre for International Justice had assisted Samathanam to file a complaint with the UN Human Rights Committee.
According to reports, Sri Lanka has been given a time period of 180 days by the Committee, within which it should report back on the steps taken in connection with the committee's decision.
When contacted by Daily Mirror, the Foreign Affairs Ministry said that they had been informed of the decision and that the incident should be examined by the authorities, such as the Justice Ministry and the Attorney General's Department.
"It's too early make further comments," Ministry Spokesperson Mahishini Colonne said. (Lahiru Pothmulla)