---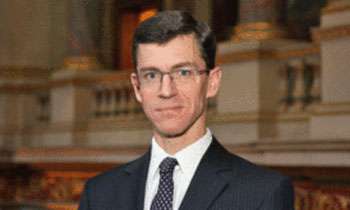 The UK Government would continue its work with the Sri Lankan Government at the national level and with local and international organisations to help them advance the country's wide reconciliation agenda, British High Commissioner James Dauris said.
Extending wishes for the News Year, he said the UK would continue to help Sri Lanka in its programme to foster trust and good relations between communities and move down the path of peace and prosperity for future generations. "This is one of the important things I will be doing," he said.
The High Commissioner also said they have done a remarkable number of things in 2018 and one highlight was the visit by their Royal Highnesses the Earl and Countess of the Wessex.
"Their Royal Highnesses were here in February for the celebration of the 70th anniversary of the independence of Sri Lanka. Another was the visit by the England cricket team in October. The matches brought thousands of people together in a celebration of strong supporting links that Sri Lanka and the UK enjoy," he said.
Meanwhile, he said a number of Sri Lankan students had travelled to the UK this year to further their education.
"An increase number of them went through British Government's scholarships. Through the year, I have met hundreds of students taking British qualifications here in Sri Lanka. This enabled them to show they have the skills the employers are looking for here and internationally," he said.