---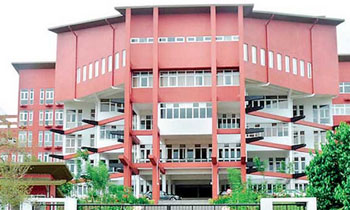 The General Medical Council (GMC), an independent organisation in United Kingdom to protect patients and improve medical education and practice, recently rejected the registration of graduates from South Asian Institute of Technology and Medicine in Malabe.
Issuing a statement titled 'Overseas medical qualifications not accepted by the GMC', it said that the body would not accept applications to sit the PLAB test or for registration from graduates of the medical schools mentioned in it including the SAITM.
"We do not accept qualifications on the unacceptable list. There are a number of reasons as to why a qualification may be added to the list of qualifications which are not acceptable which include where we have information that demonstrates the qualification does not meet our acceptability criteria, where there are questions about the acceptability of the qualification and, after investigation, we cannot obtain sufficient information to satisfy our selves that the qualification is acceptable," it said.
"We also do not accept where we receive information about irregularities relating to the programme of study or the awarding of qualifications and cannot obtain sufficient information to satisfy ourselves that the qualification is acceptable," it added.
Meanwhile, speaking to the Daily Mirror, SAITM Registrar Husni Hussain said that they had recently received a letter from the GMC stating that the SAITM would no longer qualified to get registered at the GMC.
Hussein said that GMC has issued this letter following an application by a SAITM graduate seeking for its registration and added that the GMC had rejected the SAITM since the Sri Lanka Medical Council (SLMC) had not recognized the SAITM as a medical degree awarding institute.
"As another reason the GMC has mentioned that a pending court case is there with regard to the SAITM. However, they had mentioned that they would consider their approval on SAITM once afore mentioned issues get sorted out," she added.
Issuing a statement, contrary to the statements that were currently being circulated within the media, the SAITM clarified that the Head of Registration Applications of GMC, Richard Amison had confirmed the qualification criteria and acceptance of applications from SAITM graduates to the GMC would be reviewed as and when the concerns in question was resolved.
"As clarified by the GMC to SAITM, it states that it is not in a position to determine any of the legal or factual issues involved, but will proceed to review the quandary following the direction of the Government of Sri Lanka and other legal institutions. SAITM further informs that they are in par with the necessary requirements for graduates to apply to the GMC," he added.
It also said that the SAITM had been represented to the GMC by the SLMC to halt SAITM graduates from applying.(Kalathma Jayawardhane)