---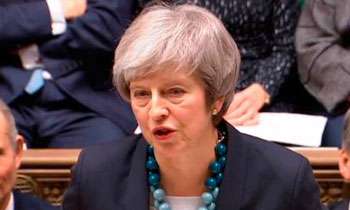 UK Prime Minister Theresa May would face a vote of no confidence in her leadership later on Wednesday, BBC reported a short while ago.
It said Conservative MPs would vote between 18:00 GMT and 20:00 GMT.
The challenge to Ms May's position comes after the required 48 letters calling for a contest were delivered.
Ms May, who has been Prime Minister since shortly after the UK voted to leave the European Union in 2016, has faced criticism in her party for the Brexit plan she has negotiated.