---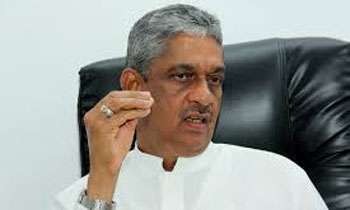 The two last remaining elephants of the Sinharaja Forest reserve would be kept in a separate region under supervision, Minister of Wildlife Field Marshal Sarath Fonseka said.
"Area is about 80 acres within the forest reserve. We hope this would mitigate issues with regard to human-elephant conflict," he said.
He said these two elephants had killed at least 15 people and 200 cattle and destroyed 300 coconut trees.
"Years ago, there were seventeen elephants in the Sinharaja Forest Reserve, but now only two are left. Most of them died because of humans," Minster Fonseka told a news conference on Wednesday.
He said that there was nothing wrong in the decision legally, and added that the Director General of Wildlife had the authority on Wildlife Conservation to take decisions in this regard.
"We are doing it not only for the sake of people but for the sake of the elephants as well. Otherwise it is a risk for their lives. Even at the moment, we are treating four elephants that were injured by the trap guns," he said.
"When people got angry, they will use trap guns and hakkapatas, which are a threat to the lives of elephants. People are facing many issues due to this situation," he said.
He said they would try to keep these two elephants under control in the specified area.
Earlier, President Maithripala Sirisena instructed officials to suspend the transfer of these two elephants from the Sinharaja Forest Reserve until a proper remedy was found. (Kalathma Jayawardhane)