---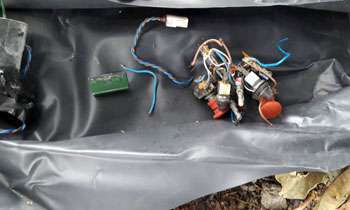 A uniform, a flag, bombs and several military types of equipment belonging to the LTTE were taken into police custody last night while they were being transported in a three-wheeler at Peraru junction Oddusuddan, Mullaitivu.
Police said that two individuals including the driver of the three-wheeler were arrested, while the third suspect had escaped.
The incident occurred when several traffic police officers on night patrol had chased after the three-wheeler which they had ordered to stop.
A search operation is being conducted to locate the suspect who escaped. (Romesh Madushanka)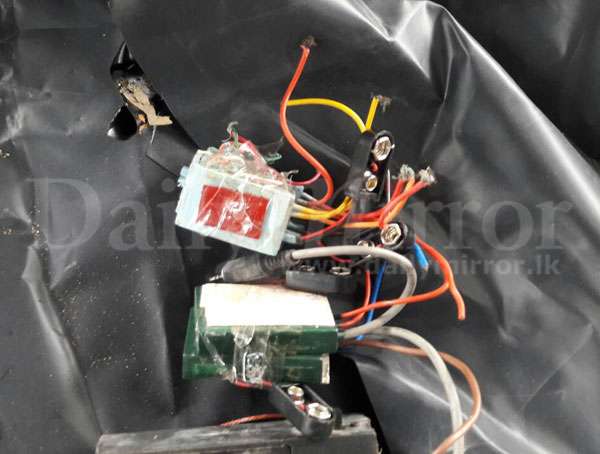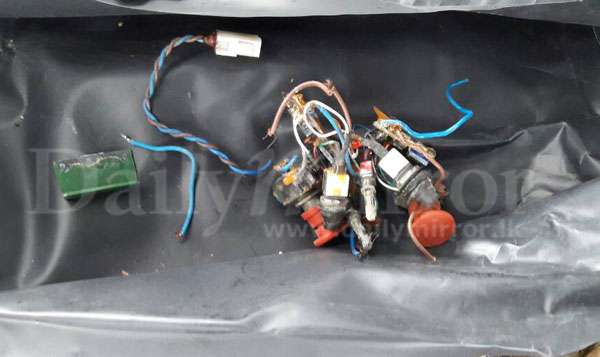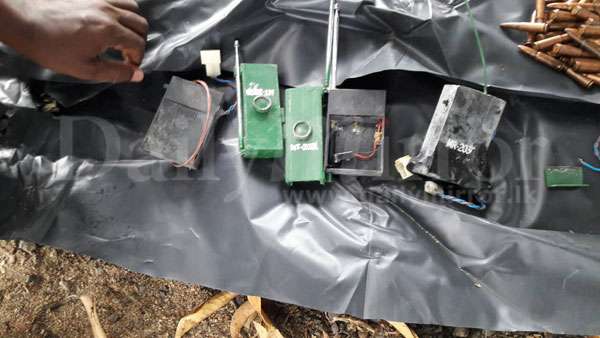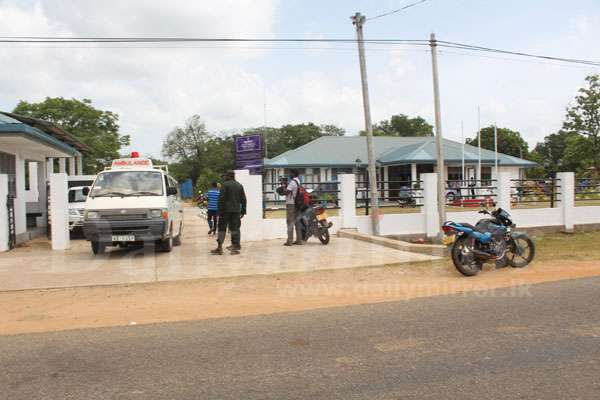 Pix by Romesh Madushanka