---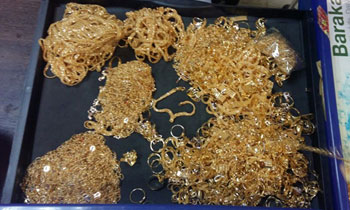 Two 40-year-old Sri Lankan women had been arrested at the Bandaranaike International Airport (BIA) this morning while attempting to smuggle in gold jewellery worth Rs. 40 mn, Customs Media Spokesman Deputy Director Sunil Jayaratne said.
He said the women arrived from Dubai this morning and they were arrested by the airport Customs Narcotic Unit officers.
Speaking to the Daily Mirror Airport Deputy Customs Director Parakrama Basnayake said the women used the Green Channel (Nothing to declare) when they were arrested.
"The women were arrested following suspicious movements after they went along the Green Channel," he said.
During the investigation Customs officers found 7.8 kg of gold jewellery packed in eight packets and wrapped around the waist of one woman with a belt.
"The gold jewellery was found hidden in her girdle attached to a belt.
"The exact weight and the value of the gold jewellery were 7,792 grams and the contraband has a street value of Rs.40, 980,528 at current prices," Mr. Basnayake said.
They women looked like professionals and they were found to be frequent visitors to Dubai, he said.
He said that using the professional image the women had engaged in smuggling for a long period of time.
One of them was Real State Business Consultant and they were residents of Colombo.
The detection was made by Customs Assistant Superintendent Nuwan Abeynayake, Rasika Samanjith, Sri Lal Wijewardane.
The Customs investigation was carried out by Deputy Customs Director Parakrama Basnayake and Deputy Customs Director of the Narcotic Control Unit K.H.P Kumarasiri. (Chaturanga Pradeep and T.K.G.Kapila)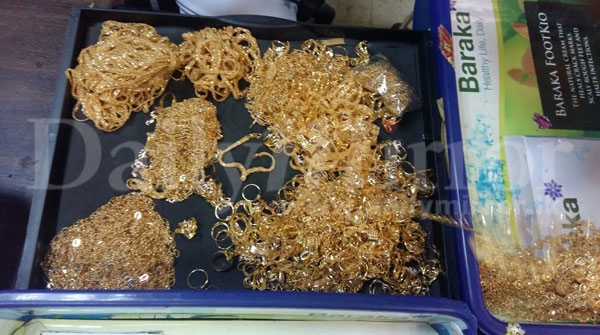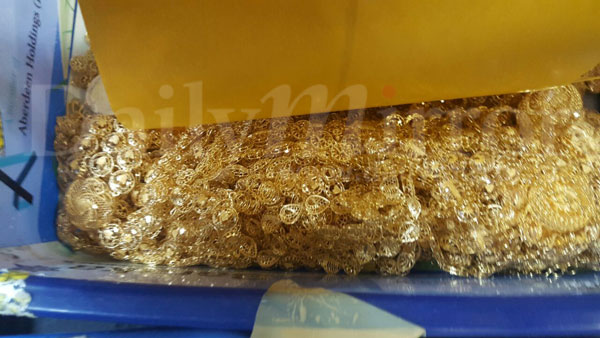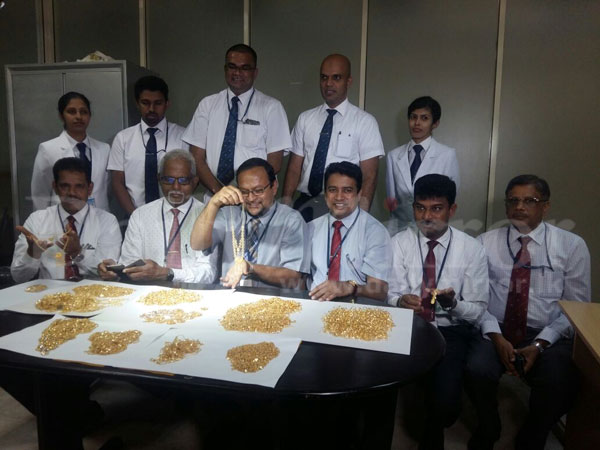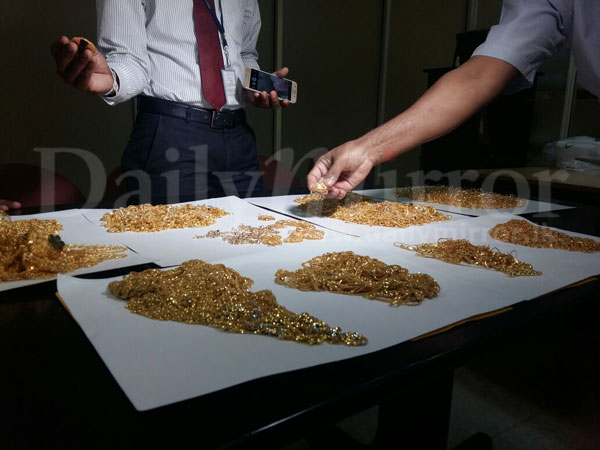 Pix by T.K.G. Kapila