---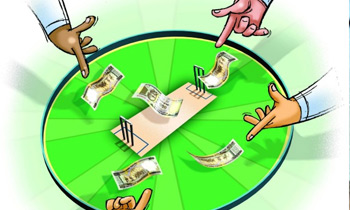 Acting on a tip-off, Local Crime Branch (LCB), Godhra, busted a cricket betting den, allegedly run by local BJP councillor Chetan Satvani in Vadodara, Gujarat and arrested two persons late on Saturday night over allegedly betting on the one-day match, played between Bangladesh and Sri Lanka in Dambulla.
However, BJP councillor Chetan Satvani managed to escape, the Indian media reported.
Kailash Chatwani and Sunil Amalchandani, both residents of Godhra, have been booked under various section of The Public Gambling Act.
Chatwani and Amalchandani were caught red-handed during a raid by the LCB on Suvidha society in Godhra town. Nineteen mobile phones, two laptops and two television sets along with other electronic devices worth Rs. 4 lakh have been seized. "The two arrested accused have confessed to the involvement of Chetan Satmani who is a BJP councilor in Godhra Nagarpalika. He had escaped before the raid."(Indian Express)