---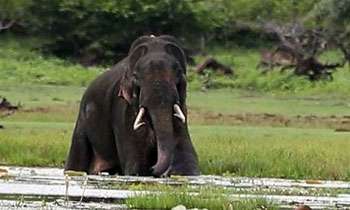 The Tusker 'Missaka,' that frequented the Yala Sanctuary, died yesterday morning after suffering from a trap gun injury that persisted for over two weeks, park authorities said.
Yala National Park Warden D. P. Siyasinghe speaking to Daily Mirror said the tusker died due to a wound in his left front leg which had gotten worse and injuries sustained by it close to his left eye.
"The tusker was found walking around with severe injuries near the Bandu Wewa in close proximity to the Ondaatje Bungalow in Kataragama last Sunday (15)," he said.
The 35-years-old tusker's wound had worsened since it was spotted last and the wound had deepened to measure about a foot long and a foot wide, he said."There were two more wounds suffered by it near the left eye which was suspected to have been caused by gunshots," he said.
Three veterinarians, who treated the elephant for three days continuously, observed that the tusker seemed to have sustained these injuries two to three weeks ago.
However, the tusker died from sepsis last morning after a valiant struggle, Mr. Siyasinghe said. (Chaturanga Samarawickrama)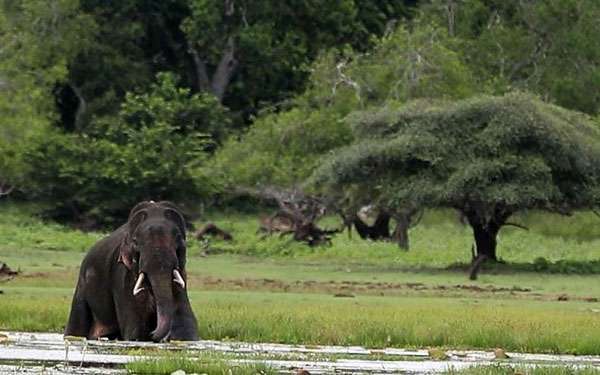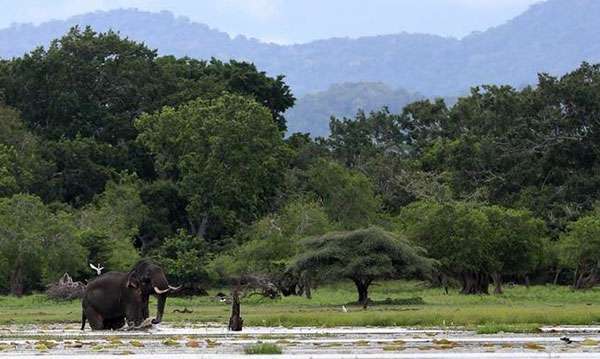 Pictures courtesy Kushan Jayasundara