---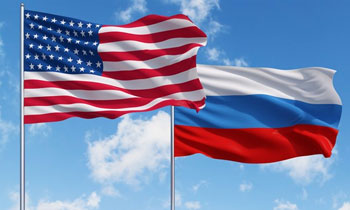 US President Donald Trump has ordered the expulsion of 60 Russians from the United States on Monday, adding to a growing cascade of similar actions taken by western allies in response to Russia's alleged poisoning of a former Russian spy in Britain, the New York Times reported a short while ago.
Poland, Italy, Denmark, France and Germany were among 14 European Union member nations announcing plans to expel Russians from their countries in solidarity with Britain, which previously expelled 23 Russian diplomats after the poisoning. Canada also said it would expel four.
The American expulsion order, announced by administration officials, includes 12 people identified as Russian intelligence officers who have been stationed at the United Nations in New York, and also closes the Russian consulate in Seattle.
The Russians and their families have seven days to leave the United States, according to officials.
The expulsions are the toughest action taken against the Kremlin by President Trump, who has been criticized for not being firm enough with President Vladimir Putin of Russia.
The officials said the action was a coordinated effort with other allies. Poland announced it will expel the Russian ambassador and several other diplomats in response to the poisoning. And Germany announced plans to expel four Russian diplomats within the next week.
In a call with reporters, senior White House officials said that the move was to root out Russians actively engaging in intelligence operations against the country, and to show that the United States would stand with NATO allies.
The officials said that the closure of the consulate in Seattle was ordered because of its proximity to a US naval base.