---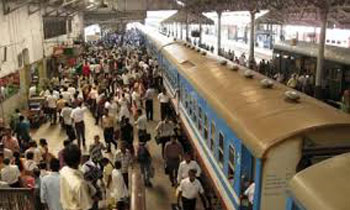 The Locomotive Operating Engineers Union has decided to call off their strike temporarily following discussions with the President's Secretary Secretary Austin Fernando this evening.
The Union said President's Secretary Austin Fernando had agreed to provide solutions to their demands pertaining to the recruitment of trainee staff. During the meeting a committee was appointed by the President's Secretary who ordered that a report be submitted on or before November 20, the Union said.
Earlier in the day, the union representatives held discussions with Transport Minister Nimal Siripala De Silva, but the talks had failed.
Transport Ministry Media Secretary Viraj Abeysinghe said the Minister had explained to the Union members about the ongoing court case relating to the the recruitment of railway employees and the decision was to be given on October 25 and thus until then the authorities could not take any decision in this regard.
He said, the union did not agree with the Minister and decided to continue their strike and also said there was information that the union might decide to launch a work to rule campaign today. During the discussion Minister Silva said, if the train strike continued, President Maithripala Sirisena would be compelled to declare train services as an essential essential service, he said. (Chaturanga Pradeep)
Video by Buddhi