---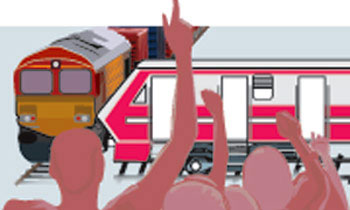 The 48-hour token railways strike scheduled to be held from midnight had been called off, the Collective of Railway Operational Supervisory Officers Unions announced this morning.
Spokesperson of the Railway Guards' Union said a meeting was held with the Prime Minister's Secretary this morning and they were assured that they would be given written assurance for their demands on salary anomalies.
They said that earlier they had sent proposals to the National Salary and Cadre Commission two weeks ago requesting to resolve salary anomalies.
"We had a discussion with several officials in the Ministry, Commission and Prime Minister's Secretary Saman Ekanayake this morning. The Prime Minister's Secretary gave assurance to provide a written assurance regarding the demands," the union said. (Chaturanga Pradeep)