---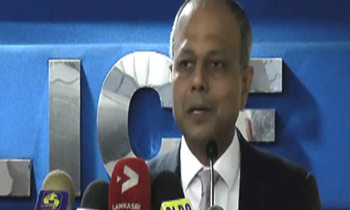 Law and Order Minister Sagala Ratnayaka today said the Police will launch a pilot project in February to send traffic tickets to personal addresses of traffic rule violators.
The Minister addressing the officers of the Police Traffic Unit, said the new technology would be introduced to assist Traffic police officers in their day to day work, the ministry said in a statement.
"We all know how they run into difficulties while performing their day to day work. Some even abuse police officers verbally when they try to take action on traffic rule violators. Their videos go viral on social media. All this can be avoided if we use modern technology for the benefit of traffic Police officers who perform their duties despite many hardships," the Minister explained.
The Minister added that a traffic ticket would also come with a photograph of the traffic rule violation as evidence and an explanation of the offence. "If the vehicle owner thinks he is not guilty, he can present his argument in courts," Ratnayaka said.
"I also instructed the IGP to take necessary measures to pay an allowance to traffic police officers working under difficult conditions. A portion of the money we collect from fines can be allocated for this. I will present a Cabinet paper seeking approval in this regard," the Minister said.
The event was organised to give a basic first-aid training to traffic police officers. It was held with the support of the Sri Lanka Red Cross Society.
The Minister said first-aid training to Police officers would help reduce the number of deaths caused by road accidents, on a daily basis.
"Some deaths occur because those who take road accident victims to hospitals use wrong methods. This happens mainly due to unawareness. That is why decided to give a basic first-aid training to Police officers. Tuk Tuk drivers too will soon be given a similar training," Ratnayaka added.
Video by Susantha