---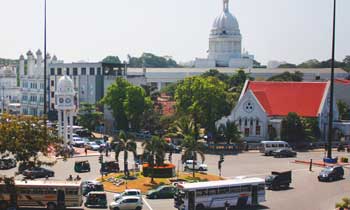 The Police had asked motorists to keep clear of Lipton Circus at Town Hall and surrounding areas in Colombo following heavy traffic caused due to a protest march carried out by SAITM-Virodi Jana Pawra an anti – SAITM movement.
Heavy traffic was reported at Lipton Circus at Town Hall, Colombo and the surrounding areas near Nelum Pokuna due to the protest march.
Motorists were advised to steer clear of the area to avoid any inconvenience, the Police had said.
Video by RM