---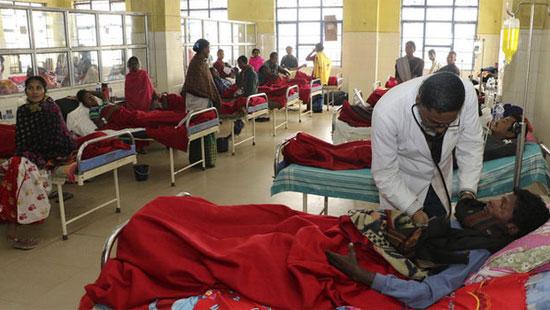 At least 99 people have died and more than 100 are being treated in hospital after drinking toxic bootleg alcohol in north-eastern India, officials say.
Several women are among the victims, who all worked on tea plantations in Assam state.
The deaths come days after tainted spirits killed about 100 people in the northern states of Uttar Pradesh and Uttarakhand.
An inquiry has been ordered into the tragedy.
The first victims died on Thursday, the administrator of the Golaghat district in Assam, Dhiren Hazarika, is quoted as saying by Agence France-Presse (AFP).
The victims all worked in tea plantations in Golaghat and Jorhat districts.
Golaghat district Superintendent of Police Pushkar Singh told BBC Hindi's Dilip Kumar Sharma that police had found the home where the toxic liquor was made and had recovered one and a half litres (2.5pts) of it.
Doctors at the hospitals where the victims are being treated are baffled by the ingredients used in the illegal alcohol, which is causing organ failure.
An expert team from the city of Guwahati is on its way to analyse the mixture and investigate its contents.(BBC)