---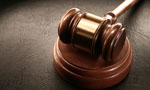 Former MP Tiran Alles and two others have been remanded till November 10 after being indicted, over the case in which they were accused of misappropriating Rs. 124 million at RADA in 2006.
The four accused were, former RADA Chairman Tiran Alles, former Chief Operating Officer (COO) of RADA Saliya Wickramasuriya, Dr. Jayantha Dias Samarasinghe and Emil Kanthan.
Emil Kanthan is currently evading courts and was not present in court today.
Attorney General had filed indictments against the accused under the Penal Code and Public Property Act, thereby needed exceptional circumstances to release them on bail.
However, counsel appeared on behalf of the accused moved exceptional circumstances as high concerned health conditions of the accused therefore, their health situation of being kept in remand custody.
The prosecution said they should have given advance notice on these exceptional circumstances in order to peruse into medical reports.
They moved court to provide a short period to submit its stance over the bail application.
Acceding the prosecution's request, High Court Judge Sarojini Kusala Weerawardena put off the case for November 10 to consider the defence's bail appeal on exceptional circumstances. (Shehan Chamika Silva)
Video by Courts Prasanna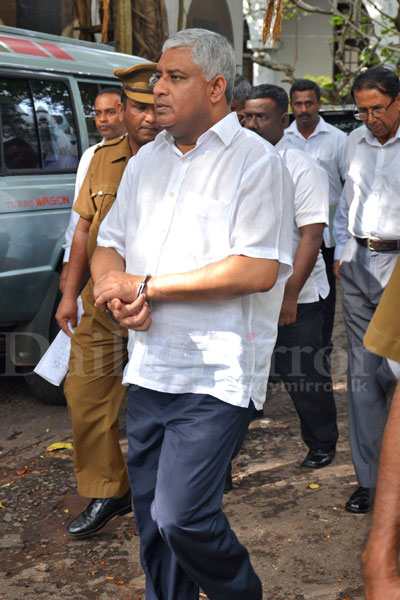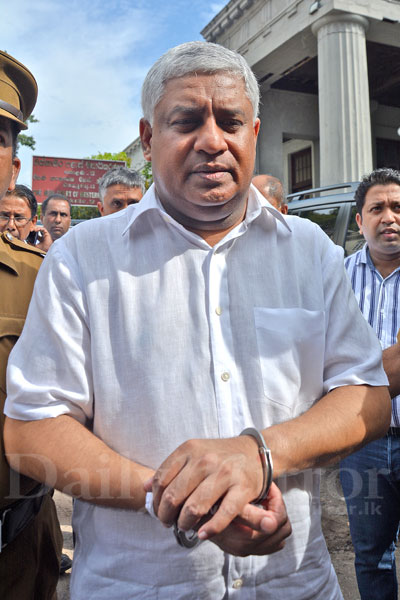 Pix by Damith Wickramasinghe