---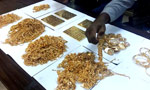 Three Sri Lankan women had been arrested with gold slabs and jewellery worth more than Rs.60 million at the Bandaranaike International Airport (BIA) this morning, Customs Spokesmen Dharmasena Kahandawa said.
He said the women were arrested by the by the Customs Narcotics Control officers at the Customs Green Channel, while they were trying to smuggle the gold into the country.
"Two women came in wheel chairs to pretend that they were disabled, while the other woman came as a helper to them. The gold slabs and the bars were found in their hand bags. Those hand bags were kept on their laps to not look suspicious," Dharmasena said.
The suspected women arrived at the BIA from Dubai, Dharmasena said.
He said that the gold slabs were weighed 10 kilograms and further investigations to be handed over to Customs Central Investigation Directorate.(Chaturanga Pradeep and T.K.G.Kapila)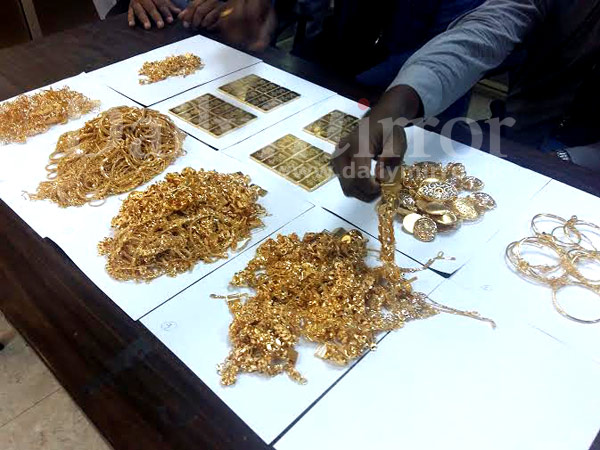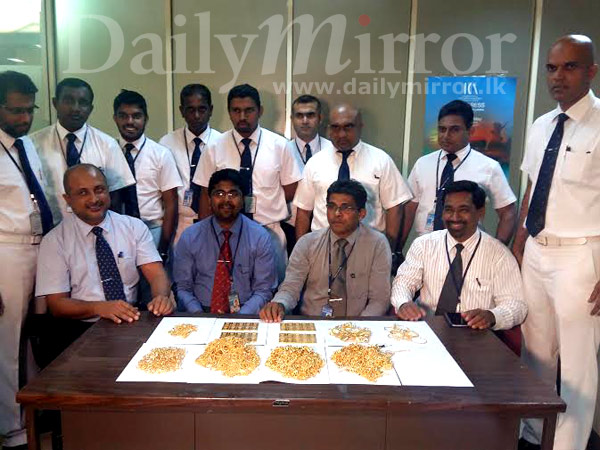 Pix by Deepa Adikari