---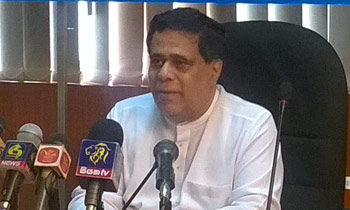 There had been an increase in three-wheeler and bicycle accidents during the past two years, Transport Minister Nimal Siripala de Silva said addressing the media at the Ministry this evening.
Minister Silva said that a total of 134 deaths and 142 accidents had been reported in 2016, while 147 deaths and 134 accidents were reported in 2017 to date.
"Considering the two years, the number of accidents involving three-wheelers had increased. Accidents involving cars and buses have decreased," the Minister said.
"Therefore, the Ministry had decided to launch an awareness campaign and a training programme for three-wheeler drivers.
"The Ministry had decided to launch a special programme for a group of 200 three-wheeler driving licence applicants at the Werahera branch of the Department of Motor Traffic," he said.
He said therefore the Ministry had increased the threshold of driving age to 35 years for three-wheelers drivers.
"These regulations are expected to be brought for the safety of the lives of the passengers and for the security of the drivers," he added.
"The licence will only allow passengers in the vehicle. They can't transport goods," he said.
The Minister said there would be stricter regulations.
One will have to get a special passenger transport licence to transport people.
The Department of Motor Traffic, the Police Department, Department of Attorney General, and the Ministry of Transport and Civil Aviation would work together to form a national policy on three-wheelers with the support of other stake holders. (Chaturanga Pradeep)
Video By Indika Sri Aravinda