---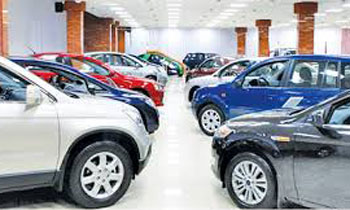 The Finance Ministry today announced a three months grace period from September 1 for the payment tax imposed on luxury, semi-luxury and dual-purpose motor vehicles.
"They will be charged only five per cent of the penalty in addition to the tax arrears during the grace period," it said.
The Department of Motor Traffic said the tax was paid during the registration of the luxury, semi-luxury and dual-purpose vehicles and the vehicle owners were allowed to make a part payment during the registration process. However, it said many owners defaulted on the balance payment and the grace period announced by the Finance Ministry is for the payment of the balance tax due.
The ministry said the decision was taken in line with Act No.16 of 1995 and that the grace period would be from September 1 to November 30.
Cabinet approval was granted on October 10, 2016 to amend the Finance Act and the grace period was based on the amendment. (Chaturanga Pradeep)