---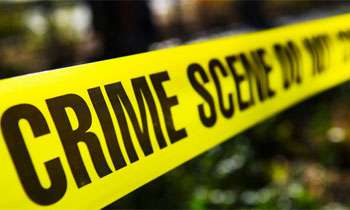 Three men were hacked to death and another man was hospitalised in two separate incidents in Ratnapura and Peradeniya yesterday, Police said.
They said two men aged 34 and 35 had been hacked to death while another was injured at Goraka-Ela in Ratnapura last night.
Police said the officers of the Ratnapura Police had admitted three victims who were with severe cut injuries near the Theppanawa Road.
They said two of them succumbed to their injuries after admission to the Ratnapura Hospital.
The deceased were identified as Dewage Sanath Kumara alias ' Podi Man' and Suranga Rasika, who were residents of Dodampe.
The investigation is underway to arrest the suspects under the direction of Ratnapura Division DIG.
Meanwhile, a 27-year-old man from Dangolla in Kandy was also hacked to death near the 'Pine forest' in Peradeniya yesterday evening.
Police said two relatives of the deceased man, were arrested by the Peradeniya Police in connection with the murder. The suspects aged 25 would be produced in the Kandy Magistrate's Court today.(DS)