---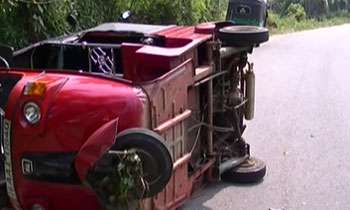 Three passengers were killed and another injured when a three wheeler skidded off the road and crashed into a tree in Rotumba, Matara last night.
Police said four persons including the driver of the three wheeler were admitted to the Urubokka Hospital and three passengers were succumbed to their injuries while undergoing treatment.
The deceased, aged between 34 and 53 were identified as residents of Pasgoda, Bengamuwa and Matara.